Dick Berggrens
Speedway Illustrated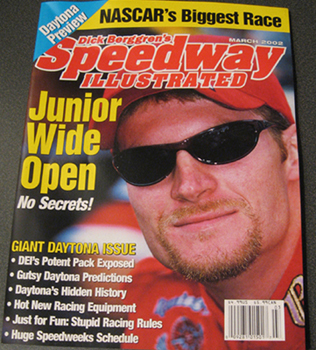 Dale Earnhardt Junior featured in this giant March 2002 Daytona Issue.
This Speedway Illustrated Dale Earnhardt Junior issue is a collectors issue.
Now you can get this issue delivered right to your mailbox.
Brand new magazine.
Perfect collectors issue.

Shipping cost for 1 thru 4 magazines
$4.95 USA
We ship WORLDWIDE.
Priority Mail international mail goes to most countries. Worldwide shipping is
$17.95 for 3 magazines.